Welcome !
Diverse products like Cast Iron Manhole Covers,Cast Iron Gratings,PVC Pipe,Wire Nail,PVC Tent,Cast Iron Bench are easy to get at our company!
About Us

There are many companies, which find 'Quality' products manufacturing a big task. It is so because these companies focus solely on profit making and not on customer retention. Different from these companies is Satyanarayan Ispat Pvt. Ltd., because it pays heed to customer retention along with profit making. Customers are the reason of a company's growth and believing in the same, we focus on customer retention through high quality production, clear deals and better communication.
Since 1996, job roles of a manufacturer and supplier have been excellently played by our company. With complete focus on maintaining a large and happy customer-base, we introduce new designs and reasonably priced products. Our collection including Electrical PVC Pipe, Grinding Media Balls, Sewer Grates, Wire Nails, to mention some items, is greatly demanded for quality. In terms of strength as well as durability, our range is incomparable because materials with which the range is manufactured are of supreme quality.






Production Excellence

At Satyanarayan Ispat Pvt. Ltd., quality production is given high value because it directly makes customers happy and as a company that focuses on customers happiness, we never indulge in a production work where low quality goods are manufactured. Our production setup is located at Kolkata, West Bengal, India. Here, advanced machines and instruments are placed for completing quality production work of Grinding Media Balls, Electrical PVC Pipe, Sewer Grates and other items on time. The excellence in production can be best seen in the quality in which products are fabricated.

Quality Testing- Our Strength

The best strength that we are proud to boast of is quality testing. We have skilled quality analysts for our in-house quality testing department. The testing of every lot of each item is done with major focus on giving worthy products to customers. For flawless testing, instruments that give right and prompt results are used. Since we deal in diverse products, every lot of different products is checked on different parameters. No product without getting approved by quality analysts after quality inspection goes outside the premises of the company.

Why Us?

The long-standing of our company is the result of customers liking and the factors that help us make customers like us are given below:

Crystal clear deals
Prompt reply to queries
Promise of fast delivery
Perfection in quality of products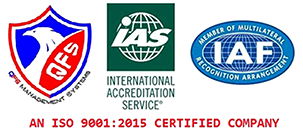 Latest Trade Offers
World class manufacturing facilities for Tarpaulin & Tarp Covers Reliable and consistence product quality Capability to offer wide range of product..
Orange PE/HDPE Tarpaulin Weight: 90Gsm Roll Folded A Half With 6 Feet Paper Core, Most Popular In - Oman, Saudi Arabia, Uae, Kenya, Sout..